With the Packers preseason set to begin this Saturday against the Houston Texans, there will be ample opportunity for players on the roster bubble to make an impression. Matt LaFleur confirmed in his Tuesday press conference that "select" veterans will be held out of the action. However, there will still be plenty of intriguing storylines for Packers fans to watch for in these games, despite lacking the star power of a regular season showdown.
The Obvious One
For anyone who has followed along the Packers soap opera of an offseason – this is the most obvious. Jordan Love will take the first live snaps of his career Saturday, and all eyes will be on him. With Aaron Rodgers unlikely to suit up for any of the three preseason contests and Kurt Benkert as the only other quarterback on the roster – the vast majority of the snaps will fall to Love. This is assuredly what the Packers want – to have an extended look at what they view as their next franchise quarterback. Although the offense will almost certainly be very vanilla schematically, it will be interesting to evaluate Love's command of the offense. His ability to make decisions on time and in rhythm will be worth watching for after what amounted to a true redshirt season.
Not So Special Teams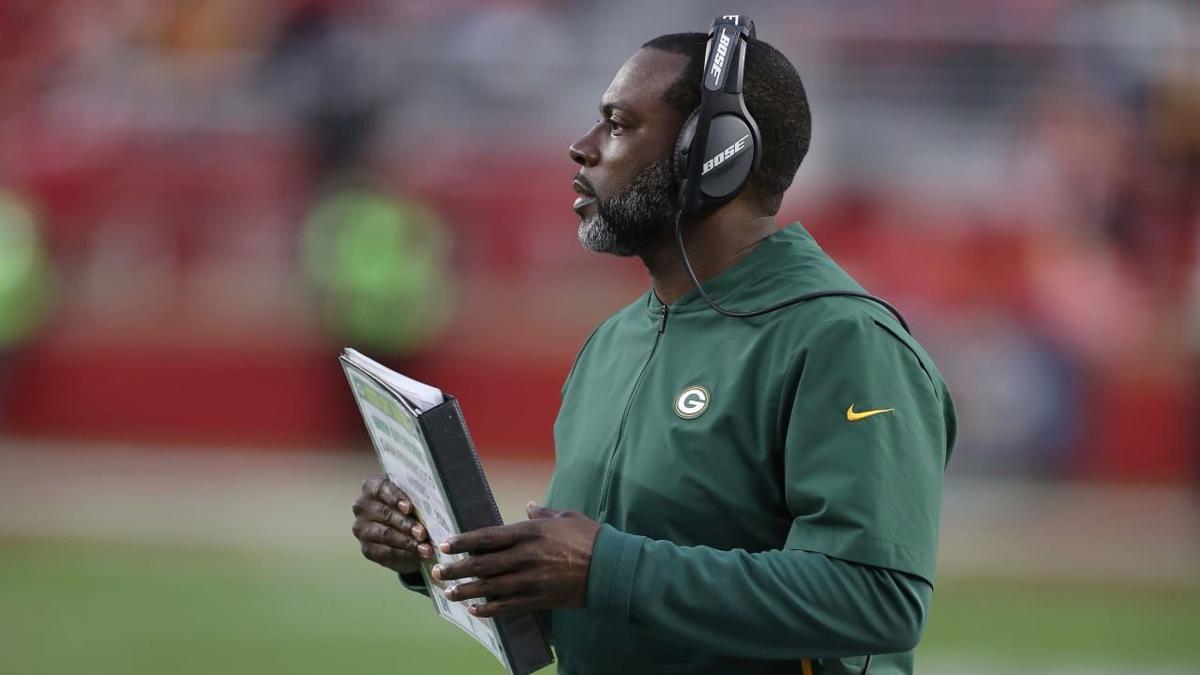 By all measures, the Packers were one of the worst teams in the league on special teams a season ago. Dead last in opponents' punt return average, 23rd in kick-off coverage, 30th in punt returns, and 31st in kick-off returns. This of course, led to the firing of Shawn Mennenga as special teams coordinator, with Maurice Drayton taking his place. Brian Gutekunst has clearly recognized this unit's short-comings, as he mentioned in his latest press conference that he has tried to build the roster with special teams in mind. During the preseason – the first-team special teams units can offer a clue as to which side of the bubble certain players may fall. It is no secret that special teams is often what can make it or break it for bottom of the roster players – especially RB3 and WR6. With Kylin Hill and Patrick Taylor both getting a chance at kick returner, that could be the tipping point for a slot on the 53 man roster. Similarly with wide receiver, where there is a logjam at the bottom of the depth chart. Players like Equanimeous St. Brown and Devin Funchess who have traditionally not been involved on special teams could face an uphill battle.
Stoking the Flames
It has been a baptism by fire for first round draft pick Eric Stokes. With Kevin King still sidelined, he has routinely found himself matched up with Davante Adams throughout camp. For a developmental prospect, these reps are valuable lessons for life in the NFL. Packers defensive backs coach Jerry Gray echoed in this sentiment, saying "on Sunday, your job should be a lot easier. Every receiver is not going to be like Davante. Every quarterback is not going to be like Aaron." Cornerback is traditionally one of the tougher positions to transition from the college to NFL level. Expect there to be growing pains with Stokes, but this preseason should provide a good glimpse as to the potential that he brings to try and lock down the boundary corner opposite of Jaire Alexander come this fall.
Clarity on the Inside
Consistency from the inside linebacker position is something the Packers have lacked over recent years. After failing to receive the stability they hoped for with veteran Christian Kirksey, the Packers signed De'Vondre Campbell this offseason to shore up the position. Campbell has impressed his head coach so far in camp, with LaFleur saying "he is going to bring a different dynamic to our defense." Krys Barnes and Kamal Martin will both vie for time after promising rookie seasons a year ago. But there was clearly still miscommunication amongst the defense last year, so between the development of their two young prospects and the veteran signing of Campbell, the Packers have to hope for better stability in the middle of their defense in 2021.
——————
Jared is a rogue Packers fan from a Steelers family and an overall football junkie, including playing 4 years at Ithaca College. You can follow him on twitter at @JPrugar.
——————