With fewer fully padded practices in training camp, it can be tough for players to stand out. And now with the newly abbreviated preseason, there is one less opportunity for these players to put true reps on tape. Each of these preseason games are chances for young players to build momentum, whether just to make the 53 man roster, or establish a role come the regular season. Despite the lopsided score against the Texans last Saturday, there were several standout performances from the first Packers preseason contest, and all of these players will look to continue that success against the Jets this weekend.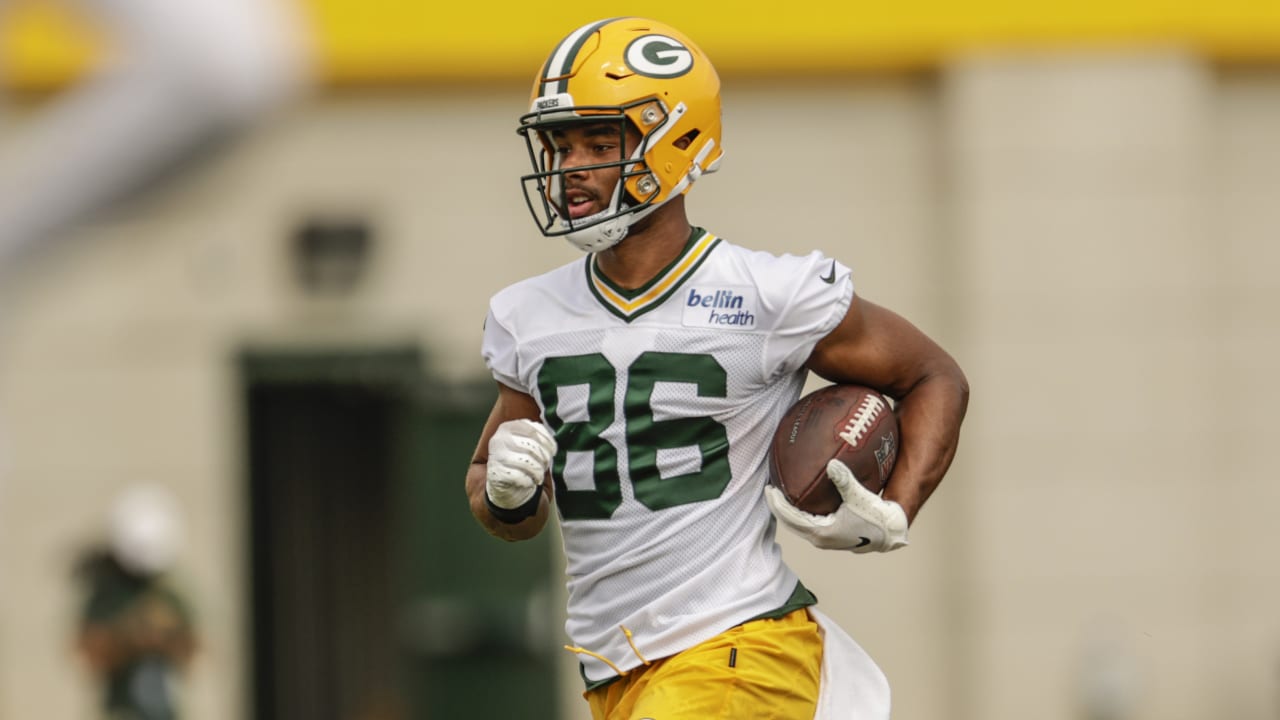 While Devin Funchess garnered more of the attention after his performance, Taylor produced just as solid of a game. He caught 5/5 targets for 50 yards, and also showed some willingness as a blocker in the run game. After being somewhat of an unexpected pick on the initial 53 man roster a season ago, don't be surprised with the same outcome this year. With minimal special teams contributions from the top 5 WR on the depth chart, Taylor's versatility there could provide sticking power. Against the Texans, Taylor was on the opening kick-off return unit, a gunner on the Packers first punt of the game, and also played as a jammer on punt return.
Scott has quickly been gaining steam as a solid depth piece behind Adrian Amos and Darnell Savage. He demonstrated good closing speed and aggressiveness coming downhill in run support, finishing the game tied for the team lead with 6 tackles. But he also demonstrated some ability in coverage as well, with a timely pass deflection on third down in the red zone just before halftime. The Packers got a good look at Scott in week 1, with him logging 64 of 75 defensive snaps.
The offensive line as a unit was a disappointment against the Texans. They struggled to get movement in the run game, and the quarterbacks were frequently forced to operate from collapsing pockets. Newman, however, played the entire second half at right guard and ended with PFF's highest grade for an offensive player. He flashed his quickness off the ball, and ability to position himself for reach blocks that are integral to the success of the outside zone scheme the Packers run. This performance also earned him his first reps with the first-team offense in practice this week. In a guard competition that seems to be wide-open, Newman will look to build on this against the Jets this week.
The Packers very clearly wanted to get an extended look at Slaton against the Texans – playing him 46 snaps. There were concerns about his weight and consistent motor coming out of college, and Jerry Montgomery was able to put these to the test with the workload he gave Slaton. He showed glimpses of his enormous potential, showing ability to anchor against blocks and even make plays on the ball carrier while still being engaged with blockers. If he is able to consistently provide a stout presence along the interior, it will make life that much easier for Kenny Clark, and for the off-ball linebackers behind him as well.
——————
Jared is a rogue Packers fan from a Steelers family and an overall football junkie, including playing 4 years at Ithaca College. You can follow him on twitter at @JPrugar.
——————