BREAKING: Packers Select Nevada WR Romeo Doubs with 132 Overall Pick in 4th Round
04/30/2022 •
By PackZack
Analysis:
After leaving the first round with two Georgia linebackers and many question marks, the Packers have gone back to back days with addressing the concerns at wide receiver. In a draft many have considered deep in wide receiving talent, the Packers go back to the well in round 4 with their second receiver drafted in this years class. The Packers fourth round selection was Romeo Doubs.
The 6'2″ senior from Nevada is a deep threat that checks all the boxes for size and speed. Over the past two seasons, Doubs put up over 1000 yards a season with a combined 20 TD receptions. He earned First Team All-Mountain West Conference honors in both 2020 and 2021.
Known as a hard nose competitor, scouts rave about the "alpha-mentality" that Doubs brings to the table.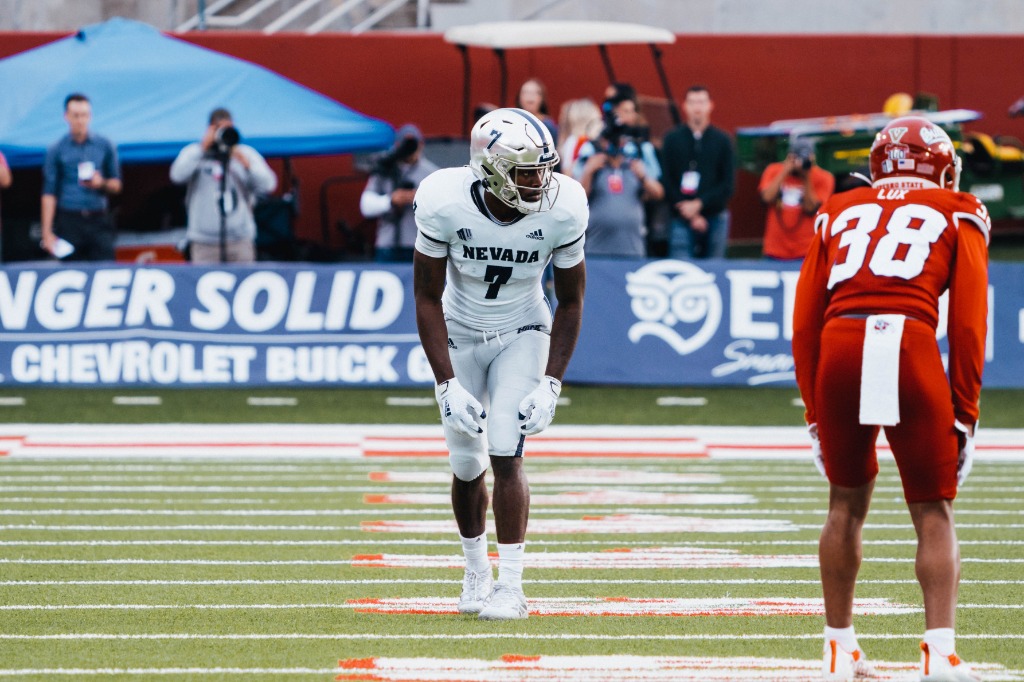 Although solid route running skills, his lack of precision in this has caused him to play a little loose at times. Scouts believe there is limited upside in route trees beyond a vertical go. Aggressive press corners and tight man coverage can take advantage of this at the next level.
There were concerns with drops early in his college career, however his 2020 and 2021 seasons provide more reassurance that he's developed this part of his game.
Team Fit:
Doubs can step into a thin wide receiver room and make an impact early on. The opportunity is there for him to replace the void left from Marquez Valdez-Scantling as a deep threat receiver.
On a special teams with a new coordinator in Rich Bisaccia, Doubs can potentially see some playing time in the return game. His first collegiate touch was an 80-yard punt return for a touchdown. If the fourth-rounder can bring that sort of explosiveness to the Packers special teams, that would be an immediate boost.
——————
Zach has been a lifelong Packers fan since his earliest memories of Brett Favre\\\'s Super Bowl win in Super Bowl XXXII. A proud shareholder of the team, he bleeds Green and Gold despite being born and raised in New Jersey. You can follow him on twitter at @RapMasterZach.
——————