The Green Bay Packers have often been referred to as a draft and develop type of team. The team typically selects in the latter part of the first round every year. With the strategy more often than not of "best player available" the top selections in Green Bays draft are not often expected to play meaningful minutes in rookie seasons. This season, Packers rookies are in an uncharacteristic role with expectations to contribute to a Super Bowl caliberBowl-caliber team immediately.
Quay Walker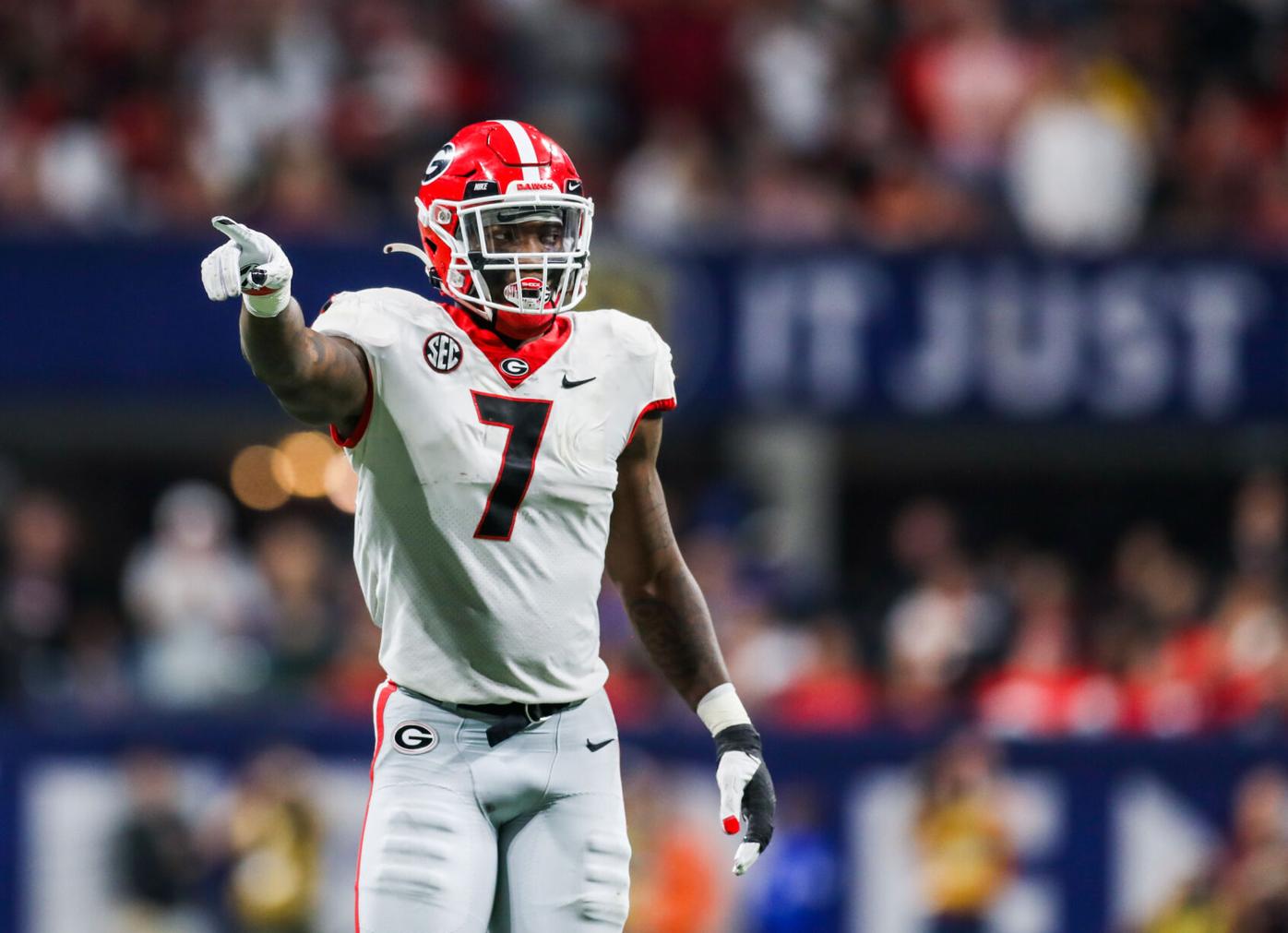 Quay Walker presumably steps into a starting middle linebacker role on a top ten defense from last season. Starting alongside recently resigned Da'Vondre Campell in the Packers 3-4 defense, playing time should be immediate. These two play an incredibly similar style of defense and should be very exciting to watch.
The 6'4″ first rounder from Georgia recorded 67 tackles, 5.5 tackles for loss, 1.5 sacks, and 3 pass breakups for the National Champions last season. At the combine, the first rounder had tremendous measurables, showing off the athleticism.
Typical Packers first round draft picks are not expected to make an impact right away. Walker has eyeballs on him immediately however. In a display of confidence, even Vegas bookmakers anticipate the young linebacker to contribute early. Quay Walker is third in the futures betting market for best odds to win Defensive Rookie of the Year next season. Hi odds currently sit at +600 (depending on which sports book you look at). He finds himself ahead of high profile rookie defenders. Among these include number three overall pick Derek Stingley Jr., fourth overall pick Ahmad "Sauce" Gardner, and edge rusher Jermaine Johnson II.
Christian Watson
With a glaring need at WR, the entire world expected the Packers to select one in the first round. With top names off the board, they went with back-to-back defensive picks at 22 and 28. At the start of the second round however, they traded up to get their guy at 34 overall.
Christian Watson immediately steps into a wide receiver room that lost All-Pro Davante Adams and speedster MVS. These two combined for over 200 targets in 2021. That leaves a lot of targets to be made up.
Scouts and analysts rave about Watson's talent. Former Packers receiver James Jones recently compared him to a Green Bay favorite, Jordy Nelson on the NFL Network. Speaking highly of his playmaking ability, route running, and ability to go up and get the contested balls, he is very confident in the fit into the Green Bay system.
Once again looking at the Vegas odds, the new Packers receiver comes in with the 7th best odds to win Offensive Rookie of the Year (+900 odds). This may not jump off the page, however, some of the names he finds himself ahead of certainly will. Two targets analysts criticized the Packers for passing up in the first round, including Skyy Moore and George Pickens are well behind Watson in this market.
The Vegas bookmaker odds on ROY are not indicative of how the careers of these young talents will go. However, it displays the expected impact on the current roster for the upcoming season. The Packers have long been a team that drafts and develops their picks. Selecting with the "best player available" strategy has long been the model Ted Thompson often followed to ensure the long-term success of the team. In 2022 however, we can very well see rookies make an immediate impact on the Green Bay Packers.
——————
Zach has been a lifelong Packers fan since his earliest memories of Brett Favre\\\'s Super Bowl win in Super Bowl XXXII. A proud shareholder of the team, he bleeds Green and Gold despite being born and raised in New Jersey. You can follow him on twitter at @RapMasterZach.
——————