We're in Packers purgatory here in Green Bay. Free agency has yet to officially begin, the draft is weeks away and OTAs won't start until the kiddos are out of school. My fellow writers across this internet world are crushing draft analysis and free agency rumors. What's a guy to do? What's left to write about…
I never thought I'd say this, but Aaron Rodgers threw me a Hail Mary. Not with his arm, but with an off-season appearance on the Wilde and Tausch show. He always seems to drop gems with these guys. Unfortunately, it's not aired here in Green Bay. But thank God for the internet and twitter dot com.
There was one quote from the Rodgers interview that grabbed my attention the most.
"Look, I'm realistic; I know where we're at as an organization and where I'm at in my career," Rodgers said. "I still feel like I have a ton of years left playing at a high level. I'm confident enough. I've always felt like it doesn't matter who you bring in, they're not going to be able to beat me out any time soon."
Whew. Lots to break down here. But first and foremost, this makes me want to run through a brick wall.
"A ton of years left." HELL YES!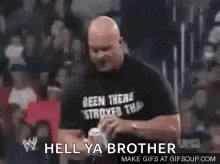 "No matter who you bring in, they're not going to beat me out." LFG!!!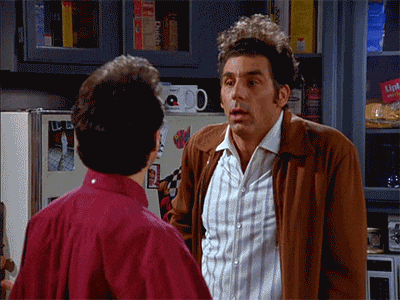 Let me calm down for a second and add some context here. Wilde asked Rodgers if he'd be "pissed" if the Packers took a QB with a high draft pick. He did not refute that statement. So that tells me yes, in fact, he would be "pissed." I think it's a year, maybe two, early to start thinking about Rodgers heir. But we have to consider some history with recent great quarterbacks.
Rodgers is 36 years old. Want to know what happened in New England when Brady was 36 years old? They drafted Jimmy G. to be the heir apparent. It was a preparation draft pick. Now, we all know how that turned out. Brady was pissed, forced Kraft to trade Jimmy G. in October of 2017 (for peanuts I might add) and led the Pats to 2 Super Bowl appearances.
Want to know what happened to Peyton Manning when he was 36 years old? Are you sensing a theme here? Manning was 36 in 2012 when he was cut by the Colts and signed a 5 year, $96 million dollar contract with the Broncos. Want to know what happened next? Manning led the Broncos to a Super Bowl appearance in the 2013-14 season and a Super Bowl win in the 2015-16 season.
So, what has history taught us here? My take-a-ways:
It's not crazy for a team to start looking at or even draft the replacement for their franchise QB who is in their late 30s.
It's clear an older QB of the caliber of Rodgers, Manning and Brady can lead their team to Super Bowl wins.
The franchise QB will likely get pissed if the team drafts their heir while they still believe they have gas left in the tank.
The franchise QB will force the team to make a choice. The new guy, or them. The Colts chose to cut ties with Manning while the Pats chose to stick with their guy.
I think it's time to start considering life-after-Rodgers, but my take; let's wait a couple of years and focus on building this team to win now. Before Rodgers decides to retire. What-say-you? Should the Packers start looking for a QB to replace Rodgers? How much longer is the window open for the Packers and Rodgers to bring home the Lombardi?