Every single year, the Green Bay Packers have a surprise undrafted rookie make the 53-man roster. Many have gone on to make a sizeable impact with the Packers. Players like Tramon Williams and Sam Shields, who both helped the Packers to a Super Bowl 45 victory, immediately come to mind.
Will they get another this year? They have just four players on the roster who are 30 years old or older. The Packers are full of youth. If there's a season where an undrafted rookie or two can crack the roster, it has to be this year, right?
Currently, on the roster, there are 12 undrafted rookies on the roster. Which ones will have a realistic chance at cracking the final 53-man roster?
Brenton Cox Jr., LB – Florida
Brenton Cox is an easy answer here. He is a great example of a very talented player who could have easily been a Day 2 pick in the NFL Draft but slipped due to off-the-field concerns. In 2018, Cox was a 5-star linebacker and the 23rd-overall recruit according to the 247Sports composite rating. The talent and pedigree are there. Players like this get drafted.
But players like that that are kicked off two different SEC football teams in their college career don't get drafted.
In my mind, Green Bay is a perfect place for Cox to rehabilitate his image and make it in the NFL. Everyone knows Green Bay isn't a big destination for players because there isn't a ton to do there. But for a player like Cox, he should be grateful to get a chance to play in Green Bay, Wisconsin.
If Cox can make the team, he will most definitely help provide depth to the edge position that was pretty weak going into the offseason. Rashan Gary will likely miss some time after tearing his ACL last season. But Preston Smith, first-round pick Lukas Van Ness, Kingsley Enagbare will all be ahead of Cox on the depth chart. I think he'll be battling Jonathan Garvin for that last edge spot in camp.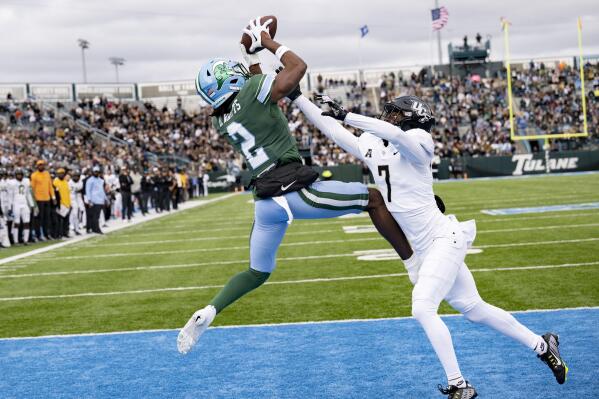 Duece Watts, WR – Tulane
The Packers receiving corps is very young and inexperienced. Christian Watson, Romeo Doubs, and Jayden Reed will be roster locks. Outside of that, it seems pretty fluid. Players like Samori Toure and Bo Melton could have an inside track to make the roster since they were in Green Bay last season. But I wouldn't consider them roster locks.
The Packers also spent draft capital on Dontayvion Wicks and Grant DuBose. Generally, those players have a higher probability of making the final roster than undrafted rookies, but there are no guarantees.
Depending on how many receivers the Packers keep heading into Week 1 is going to be interesting. But if it's six or seven, I think a guy like Duece Watts could sneak in, especially if he can make an impact on special teams.
Watts, out of Tulane, totaled 85 catches for 1,500 yards and 17 touchdowns from 2020-2022. His RAS score was 6.98 out of 10, putting him at 920 out of 3048 all-time in the RAS score. We know Green Bay values athletes and Watts is maybe outside of where they like their receivers to be, but you can't argue his production in college, even if he didn't play in a Power-5 conference.
Malik Heath, WR – Ole Miss
Like Watt,s I think Malik Heath might be able to sneak onto the team, especially if he provides some special teams value. Heath played for Mississippi State before transferring to Ole Miss in 2022. In his lone season with the Rebels, Heath logged 60 catches for 971 yards and five touchdowns. He earned 3rd Team All-SEC honors.
Heath's RAS score was just 6.57 out of 10. But I don't think the Packers brought him in because of his athletic ability. He graded out as 'Great' in the composite size grade of his RAS. At 6-2, he is one of the taller receivers on the roster. Only Watson (6-4) and Jadakis Bonds (6-3) are taller than him.
If Heath is going to make the team he is going to have to be a special teams ace and catch everything thrown his way during camp and the pre-season because he isn't going to run by everyone.
Christian Borman is a lifelong Packers fan residing in the Madison area. He writes for PackersTalk and you can follow him on Twitter @christianborman.